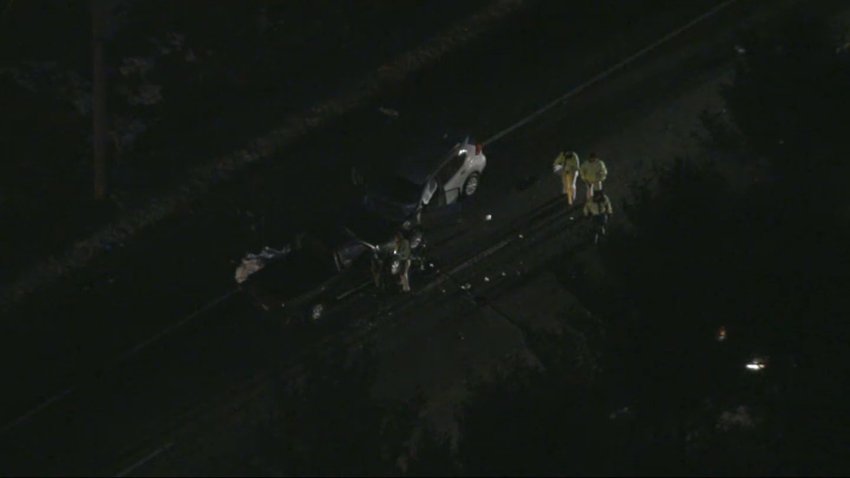 A man was killed in a crash Tuesday evening in Wrentham, Massachusetts.
The head-on crash took place on Route 1 southbound, according to state police, who responded shortly before 7:30 p.m.
The victim, identified Wednesday as 50-year-old Scott Santangelo of Freetown, was driving a Toyota Tacoma when it was involved in a crash with a Nissan Rogue. He was pronounced dead at the scene.
The driver of the Nissan was airlifted to Rhode Island Hospital with serious injuries.
The cause of the crash is under investigation.