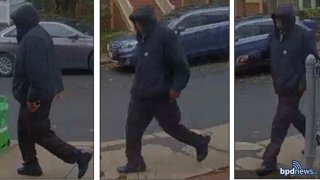 A man was arrested in Norfolk, Virginia, in connection with a sexual assault and home invasion in Jamaica Plain, Boston Police Department said Tuesday.
Boston resident Washington Pearson, 55, was taken into custody Tuesday by U.S. Marshals, police said. Pearson was wanted on several charges in connection with an incident on the Arborway that happened Oct. 24.
He is facing several charges, including attempted murder, strangulation or suffocation, armed robbery, assault to rape and breaking and entering.
Pearson is expected to be arraigned in Virginia before being extradited back to Massachusetts, pending an extradition hearing. It wasn't immediately clear if he had an attorney who could speak to the charges.
Police did not release many details about the incident when it happened last month. Additional information has not been provided.