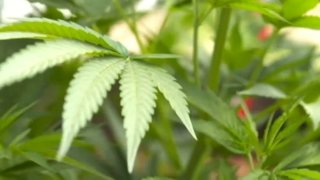 A bill to legalize recreational marijuana in New Hampshire faces its latest challenge Thursday before the Senate, which has rejected it several times in the past, leaving the state the lone holdout in New England.
Republicans have a slight majority in the House. They have a 14-10 advantage in the Senate. Though several bipartisan bills in support of legalization have cleared the House in recent years, the Senate has blocked them. Republican Gov. Chris Sununu said earlier this year he doesn't expect new legislation to reach his desk with teen drug use and overdoses on the rise.
The latest bill passed by the House would put the state's Liquor Commission in charge of regulating marijuana, with a 12.5% tax levied at the cultivation level. Most of the tax revenue would go toward reducing the state's pension liability and the state's education trust fund, with some set aside for substance abuse prevention programs and police training.
Opponents focused on the impact of the drug crisis on families, individuals and communities, and noted strong opposition from the law enforcement community.
The Senate Judiciary Committee voted 3-2 along partisan lines on Tuesday to recommend that the full Senate reject the bill. The committee also made similar recommendations on bills that would allow homegrown cannabis for therapeutic purposes and would lower penalties on some drug violations.