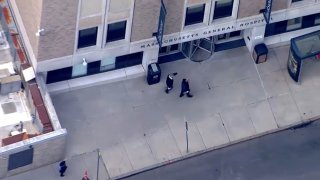 A person was killed in a construction accident on the Massachusetts General Hospital campus on Monday, according to Boston police.
Police confirmed they were called to 90 Blossom St., listed as the Gray Building, for a construction accident. They later described it as a fatal fall. More details were not immediately provided.
Aerial footage from the scene showed investigators focused on an area on a roof of the building.
NBC10 Boston has reached out to the health care system for comment.