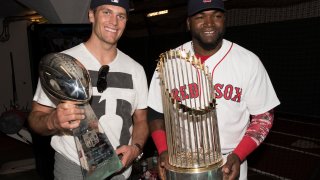 The Massachusetts State Treasurer announced the latest names added to list of unclaimed property owners in the state.
Over 50,000 new properties worth millions of dollars are unclaimed by thousands of people in Massachusetts, including legends like Tom Brady, David Ortiz, Kevin Garnett, and Tuukka Rask.
According to the treasurer, one in 10 people in Massachusetts are owed money. These unclaimed properties include forgotten savings and checking accounts, un-cashed checks, insurance policy proceeds, stocks, dividends, and the contents of unattended safe deposit boxes.
After three years these are turned over to the state for inactivity and the Treasurer's Office will release a list in various media outlets. The list is updated every six months.
Last year, the treasury processed over 151,000 claims of over $176 million in property to its owners.
You can check the entire list at FindMassMoney.com or call 888-344-MASS.