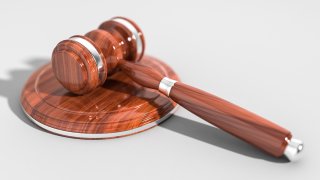 Massachusetts trial courts have been closed to the public Monday and Tuesday in an effort to stem the spread of the coronavirus pandemic, court leadership announced.
The courts were closed in light of Sunday's declaration by Gov. Charlie Baker limiting gatherings of more than 25 people, according to an emailed statement from the court system.
More on the Coronavirus
Courts will contact members of juries now hearing cases. Anyone with pending matters was asked to contact the clerk's office Wednesday.
Court officials plan to review emergency plans while the courts are closed to the public, and judges and other court managers will prepare new measures to reduce the number of people entering courthouses.
The state court system had previously announced it would expand the use of videoconferencing for trials and other proceedings.
Copyright AP - Associated Press