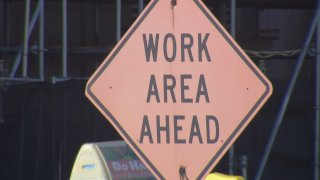 The Massachusetts Department of Transportation has reopened two lanes on I-495 in Hudson after emergency bridge repairs Friday.
Crews were working on the I-495 northbound bridge that carries traffic over River Road after a large pothole opened up. The two left lanes were closed for several hours, according to MassDOT.
Drivers should expect traffic delays and reduced speeds in the area.