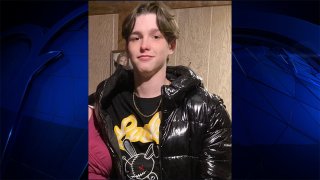 Police in Tewksbury, Massachusetts, are asking fort he public's help to find a missing juvenile from Tewksbury.
Shane Brooke, whose age was not given by the Tewksbury Police Department, was last seen around 9 p.m. Saturday.
Brooke is described as being white and about 5'10 and 180 pounds.
When he was last seen, police say Brooke was wearing a black jacket and black pants.
Anyone with information is asked to call 978-851-7373.