Boston police say they are searching for a woman who was last seen leaving a nightclub in the city's Theater District over the weekend.
Friends tell NBC10 Boston that 23-year-old Jassy Correia is the mother of a two-year-old girl and went missing after going to Venu Nightclub in Boston.
Authorities confirm a missing persons report was filed Wednesday for Correia, who was last seen shortly after leaving the nightclub in the area of 255 Tremont Street.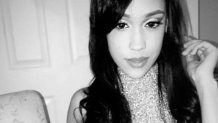 "If I don't see my daughter, I don't know how I'm going to live. I feel bad," said a tearful Joaquin Correia, who hasn't seen his daughter Jassy since Friday night. "She told me, 'Daddy, I'm going to go out.'"
Friends say Correia went to the nightclub Saturday along with a friend and her boyfriend from Springfield, as well as another friend from Dorchester.
"I contacted her Sunday and I didn't get anything from her," her cousin Katia Depina said. "I just assumed her phone was dead."
Her brother Joel says he heard nothing from her on Monday. And then her dad got no response from her on Tuesday, her 23rd birthday, leaving her family to fear the worst.
Local
In-depth news coverage of the Greater Boston Area.
"JC don't answer the phone. I said no, it goes straight to voicemail. We tried to call call call," Joaquin Correia said.
Through tears, Joel Correia said, "I'm 19 right now. In March I'll be 20. So, I don't have anyone to call sister anymore if I lose my sister."
Correia's dad is suspicious of how his only daughter's belongings ended up inside her apartment the same night.
"After you get JC's shoes, JC bag, JC keys and JC balloons. And bring it to the house and put it inside the house. Something's wrong," he said.
He questions her shoes returning the most.
"If you take the shoes, you have to see where JC goes," he said.
The family is keeping hope alive as sadness sets in.
"We're all trying to think of the best outcome and think she's alive and out there," Depina said, "but her father is kind of just like, you know, 'it's been four days.'"
Late Wednesday night, officials released video and images of a person and vehicle of interest, asking the public for help with identification.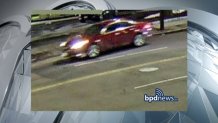 Police say Correia can be seen on surveillance in the company of an unknown man around 12:15 a.m. Sunday. She was later seen getting into a car, believed to be a red Nissan Altima, with the same man in the area of Tremont and Herald streets.
When she was last seen, Correia, who is around 5'7", was wearing large hoop earings, an orange jumpsuit and a jean jacket with an image of red lips and pink wings on the back of it.
A staff member from Venu Nightclub tells NBC10 Boston, "We're working and cooperating with police. We have no information on our end but are fully looking to help with whatever they need to bring her home."
Anyone with information on Correia's whereabouts or the identity of the unknown man or vehicle is urged to contact Boston detectives at 617-343-4275. Those wishing to help anonymously can do so by calling the CrimeStoppers tip line at 1-800-494-TIPS or text 'TIP' to CRIME (27463).