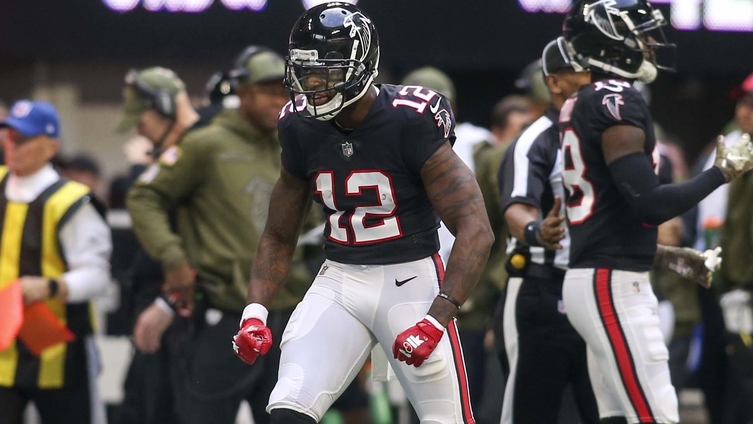 Mohamed Sanu has a lot of love for the Atlanta Falcons. But when you go from a 1-6 doormat to an undefeated Super Bowl contender, you can't help but celebrate.
Local
In-depth news coverage of the Greater Boston Area.
The veteran wide receiver turned to Twitter on Tuesday morning to confirm reports he's being traded from the Falcons to the New England Patriots in exchange for a 2020 second-round draft pick.
First, Sanu tweeted his appreciation for Falcons owner Arthur Blank, head coach Dan Quinn and the rest of the organization where he spent the last three-plus seasons.
I appreciate everything the organization has done for my family & I. Mr. Blank, TD, Coach Q, & everyone through the organization, I am forever grateful for the opportunity. To my Teammates & fan y'all know how I feel about y'all love y'all to death. #ThankYou — Mohamed Sanu Sr. (@Mo_12_Sanu) October 22, 2019
Then, Sanu turned his attention to his new employer with three simple letters.
👀 LFG!!!! — Mohamed Sanu Sr. (@Mo_12_Sanu) October 22, 2019
That's a shout-out to Patriots quarterback Tom Brady, who captions many of his social media posts with the #LFG hashtag (short for "Let's F---ing Go!").
Brady responded minutes later and seems excited to get to work with his new weapon.
See you soon. https://t.co/2QgSuWbTXB — Tom Brady (@TomBrady) October 22, 2019
Sanu had a pretty great quarterback at his old job in Matt Ryan, but Brady is unparalleled, so it's not surprising the 30-year-old wideout can't wait to get started.
Sanu also will see some familiar faces in Foxboro, as the Rutgers alum overlapped with Devin and Jason McCourty and Duron Harmon while playing for the Scarlet Knights.
The McCourty twins gave Sanu a warm welcome Tuesday morning on Twitter.
👀👀we know him!!! https://t.co/BdW6Q0dowj — Devin&Jason McCourty (@McCourtyTwins) October 22, 2019
Click here to download the new MyTeams App by NBC Sports! Receive comprehensive coverage of your teams and stream the Celtics easily on your device.
Copyright N