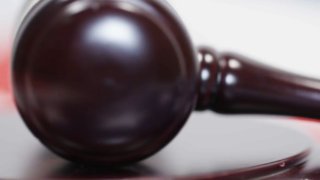 A Massachusetts mother has been charged in the death of her 2-year-old daughter after the child was allegedly exposed to illegal drugs while the pair was living out of the mother's car, according to the Essex County District Attorney Office.
Vanessa Jeising, 28, was charged with permitting substantial injuries to a child and reckless endangerment of a child. She pleaded not guilty at her arraignment in Peabody District Court Friday.
Jeising's daughter, Lily Iorio, died on Jan. 18 in an incident that started in Peabody. Prosecutors say Jeising called a friend and said Lily was unresponsive in the car. That friend told Jeising to take her to the hospital and called Peabody Police, who escorted Jeising to the hospital.
Jeising took Lily to the emergency room at Lahey Medical Center, but they were unable to revive Lily. Investigators later found illegal drugs in the car, prosecutors say.
Jeising was arrested Friday and held without bail following her arraignment. She is next scheduled to appear in court on Feb. 3 for a dangerousness hearing.
NBC10 Boston has reached out to her attorney and is awaiting a response.