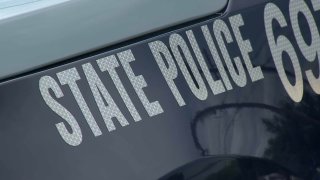 A motorcycle driver died on Wednesday following a crash on Route 2 in Charlemont, Massachusetts, according to state police.
The crash happened around 1 p.m., when the driver of a Jeep was trying to pull a U-turn, troopers said. As the Jeep driver was turning back into the road after pulling over, a motorcycle hit the SUV, according to authorities.
The driver of the motorcycle, identified as Gregory Herzig, 66, of Colrain, was taken to a hosptial, where he was pronounced dead, troopers said.
The crash is still being investigated.