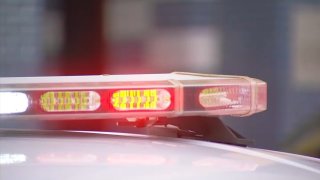 A motorcyclist was killed in a head-on crash with a pickup truck in Merrimack, New Hampshire Saturday afternoon.
Police said the vehicles were traveling opposite directions on Back River Road by Spring Pond Road when the motorcycle crossed the center line and hit the truck.
The rider, identified as 37-year-old Joshua Danforth, of Merrimack NH, was pronounced dead on scene. The driver of the pickup, identified as 52-year-old Kimberly Hanscom, of Merrimack NH was treated on scene and released.
The crash remains under investigation.
If you have any information about this accident please contact (603) 420-1867.