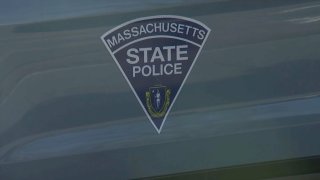 One person has died as the result of a motorcycle crash in Newton, Massachusetts late Friday.
Massachusetts State Police confirmed that a single motorcyclist, who'd been traveling northbound on Interstate 95 in Newton, was involved in a multi-vehicle crash Friday.
Officers first responded to the scene around 9:30 p.m. Friday. The motorcyclist, a 32-year-old man from Ludlow, Massachusetts, was transported to Newton Wellesley Hospital, state police said, where they were pronounced dead. The name of the victim has not been released.
No other injuries have been reported from the crash, which shut down the left two lanes on I-95 North.
A preliminary investigation suggests that the victim was traveling at a high rate of speed and lost control of the motorcycle, a 2018 Harley Davidson.