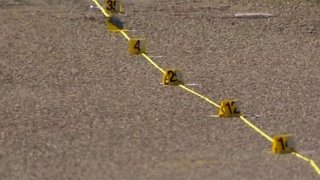 A motorcyclist died Saturday in a crash in Unity, New Hampshire, state police announced.
Troopers were called to 2nd NH Turnpike just before 5 p.m. where a person had sustained serious injuries in a crash. The motorcycle operator died on scene, state police said. He was identified Sunday as John Wittemann, 50, of Claremont.
According to a preliminary investigation, the driver failed to negotiate the motorcycle around a curve in the roadway. Speed is believed to be a contributing factor.
No one else was involved in the crash, police said.
The crash remains under investigation. Anyone with information is asked to contact Trooper Eric Fosterling at 603-223-8494.