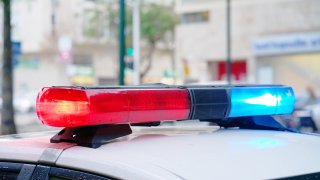 A motorcyclist has died after being seriously injured in a crash Saturday afternoon in Boston's Dorchester neighborhood, police said.
Boston police responded to a call of a crash on Geneva Avenue near Olney Street around 1:08 p.m., according to the Boston Police Department. A motorcyclist and a vehicle were involved.
The driver of the motorcycle was taken to a local hospital with life-threatening injuries, police said, but later died. 
The cause of the crash remains under investigation, according to police, who haven't given more details on the cause of the crash or identified the victim.