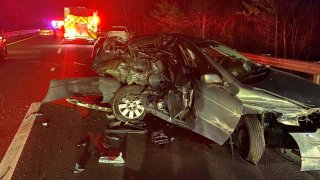 Two people were taken to the hospital overnight after a three-car crash on Route 3 in Duxbury, Massachusetts.
The Duxbury Fire Department responded to the scene of the crash on the northbound side of Route 3 between exits 20 and 22. Two people were taken to South Shore Hospital via ambulance with non life threatening injuries.
No further information was immediately available.