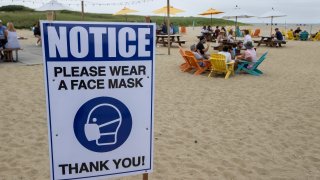 Nantucket is seeing an increase in coronavirus cases as vacationers descend on the famous island getaway off Massachusetts.
Local health officials on the island off Cape Cod say 24 of the island's total 38 cases have come in the past month, with nine of them reported in roughly the last week. 
Roughly 60% of those who have tested positive on the island are in their 20s and 30s, though a man in his 80s has died, town officials said. 
Nantucket officials say the rise in cases is attributed to increased virus testing and the arrival of the summer vacation crowd.