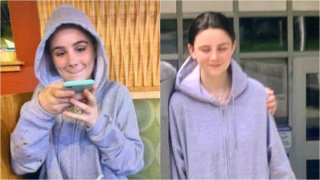 A Massachusetts teenager reported missing Thursday has been found safe, police confirm.
Police in Newton had asked the public for help finding 14-year-old Jackie Reale, who had last been seen around 5:30 p.m.
Police tweeted a short time later that Reale had been located and is safe.
Fourteen-year-old Jackie Reale was last seen around 5:30 p.m. Thursday on Thornton Street in Newton Corner, police said.