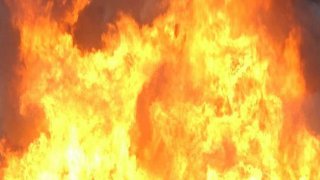 Authorities in New Hampshire are asking for the public's help as they continue to investigate two intentionally-set fires at the same location.
Both fires occurred in a large, unoccupied home at 1459 Dover Road (Route 4) in Epsom. The first fire was on Jan. 31 around 2:30 p.m. and the second was on April 11 around 3:51 p.m.
According to the Concord Monitor, the home has been for sale for several years. The building is a total loss after this week's fire and is now expected to be demolished.
On both dates, Epsom police and fire said they responded to the address and found heavy fire in the building. The fire department extinguished both fires with help from numerous neighboring fire departments.
No injuries were reported in either fire.
The New Hampshire State Fire Marshal's Office is investigating the fires, and is asking anyone with information about either incident to contact them at 603-223-4289, option 2, or by email at fmo@dos.nh.gov. Anonymous tips can be called in to the arson tipline at 1-800-400-3526.