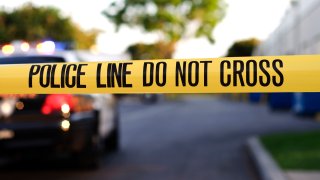 The death of a Massachusetts man in Jaffrey, New Hampshire, has been ruled a homicide, authorities said Saturday.
The victim, identified as 23-year-old Jake Seaburg from Acton, Mass., was killed from a stab wound to the chest, according to Deputy Chief Medical Examiner Mitchell Weinberg, who conducted an autopsy Saturday afternoon.
Seaburg was stabbed inside a house on Peterborough Street in Jaffrey, authorities say.
"All relevant parties to the incident have been identified," the state's attorney general said in its statement early Saturday evening.
The circumstances of that incident remain under active investigation.
Authorities say there is no threat to the public. No additional information has been made public.