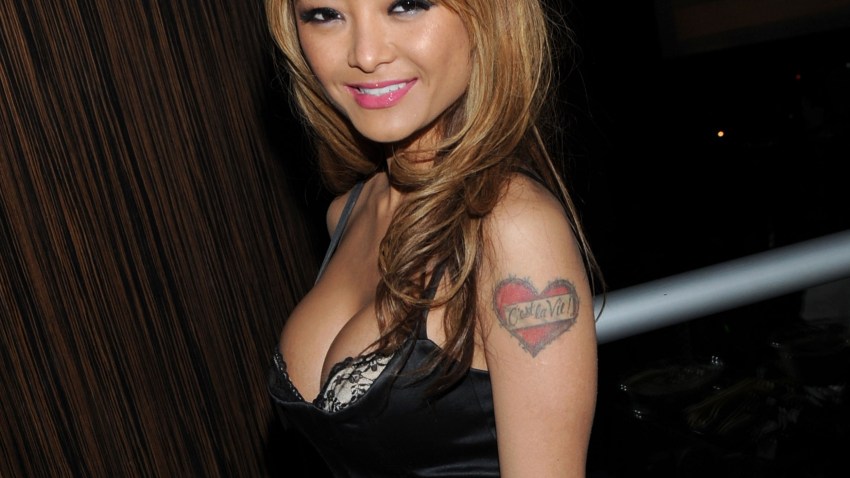 There are a few reasons 2016 has been a very eventful year for PillPack, but it probably wasn't expecting a fight with a Fortune 100 company to be the biggest one. The Somerville-based online pharmacy startup made national headlines in April when it launched a public campaign against Express Scripts, one of the largest pharmacy benefit managers in the U.S., over a contract spat that could have cost PillPack a third of its customers.
Despite all the noise PillPack and its customers made over the service that aims to boost medication adherence, the dispute was quietly cleaned up in two weeks, with an email to customers and nothing else.
The good news is, there's plenty of other things to discuss why 2016 was a standout year for PillPack, which T.J. Parker (pictured) and Elliot Cohen founded together in 2013. For starters, the startup has grown from 150 employees to more than 500 within the last year, and it opened a new office in Salt Lake City, adding to its locations in Somerville and New Hampshire. It also raised tens of millions of dollars in a new financing round.
Local
In-depth news coverage of the Greater Boston Area.
Another milestone for PillPack from this year may not be as impressive if you consider it from a numbers standpoint, but if considering from a purely aesthetic perspective, it's quite the opposite. This is regarding the startup's new, 9,500-square-foot Somerville headquarters, which is about triple the size of its previous Somerville space and houses around 50 employees.
When PillPack started looking for a new office earlier this year, Parker said, he looked at spaces everywhere from the Seaport to Kendall and Central Square. But the startup ended up settling on another place in Somerville because Parker said he's so fond of the city, just northwest of Boston. The fourth floor of 120 Beacon St., where PillPack ended up settling, was also cheaper and, while it needed a lot of work, it had the right footprint for the kind of office Parker's team wanted to build.
"When we took over the space, it was like a disgusting billing department of a hospital, like drop ceilings and cubicles and gross carpet," said Parker, who is PillPack's CEO.
But after enlisting the help of designer Haley McLane — who has helped design the offices of other startups like clypd, starry and Litmus — you would have never thought that PillPack's office was once an old billing department. Now the space has a vintage, restaurant-like feel to it — a look that's far from the typical sterile aesthetic that so any startup offices have.
"It's radically different. Everyone's like, 'oh, was there a restaurant here before?' And we're like, no, it was a billing department," Parker told me in one of PillPack new conference rooms, which are enclosed by glass walls with plaid curtains obscuring us from the rest of the office.
As a nod to PillPack's vintage, restaurant feel, the startup has a full physical bar from the 1930's in a common area adjacent to the kitchen that came from a Lower East Side establishment in Manhattan. On the right side, there's a pool table and a "Big Buck Hunter" arcade cabinet, which, along with framed pictures and logos you'd find at a neighborhood bar, adds a certain amount of kitsch and fun to the environment.
On the opposite side of the office, there's another common area that has two wide couches facing each other, with a large carpet covering the entire area over a terrazzo concrete floor. Adjacent to those couches is a long shelf covering the entire width of the area that contains vintage medication bottles and other items you would find at an apothecary decades ago.
"It's got a bit of a vintage flair to it, but it's not purely vintage," Parker said.
Story continues below...
Photo by Jared Kuzia.
One of the challenges of building out the office is that the windows were mostly contained in smaller rooms off to the side, so Parker and his team put windows on the other sides of those rooms, letting natural light flood into the rest of the office. Having those smaller rooms meant that PillPack was also able to group certain product teams together in their own mini open-office environments while being closed off to other departments.
"We toyed with, how do you maintain the benefits of an open office, where you can overhear conversations of things, with the productiveness of a private office?" Parker said, admitting that he stole the idea from Boston design consultancy IDEO. "This is a nice hybrid because you're still going to overhear conversations that are actually relevant to what you're building , but you're not going to overhear someone in finance or HR talk about something that has nothing to do with your job."
Beyond the perks and amenities — which also includes a "Burger of the Month Club" where employees rate different burgers across town — Parker said his main focus for the company's culture is "making this a place where you can be the most productive version of yourself."
"What we do is enable that. We're not extravagant in that there's not catered lunch every day," Parker said. "It's really about how do we enable us to be a place where you can build the best things."
Story continues below...
Photo by Dylan Martin.
While Parker was unable to comment on PillPack's relationship with Express Scripts, the Fortune 100 company it waged a public relations battle against before making nice, I asked him about how PillPack's customers seemed to come out and fervently defend the company during that period. On Facebook, especially, dozens of customers had posted their own stories about why PillPack has made such a big difference in their lives and why losing access would have been bad.
"That moment for us was sort of a pivotal bit of a shift, and I think it really made it tangible how much impact we have on our customers," Parker said. "I think it was a rallying moment for the company, and it informed the brand going forward. It informed a lot of other stuff, but this isn't like a cute product in a nice box. It is a substantial improvement to people's lives who need it the most."
T.J. Parker photo by Bryan Derballa.
More BostInno Stories:
Copyright Boston - BostInno