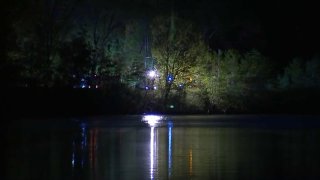 Officials say they're currently carrying out a water rescue in the southern part of Lake Cochituate.
According to authorities, the Natick Fire Department, the Natick Police Department, the Massachusetts District 14 Dive Team, and the Massachusetts State Police Air Wing are on the scene assisting in the rescue.
It's currently unknown the status of the person in distress, and how the incident occurred. Officials are asking the public to avoid the area.
The activity is causing delays on the Commuter Rail and Amtrak lines in the area.
This is a developing story. Check back for updates.