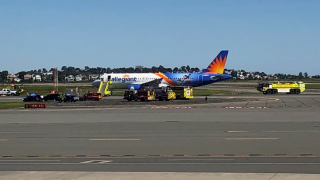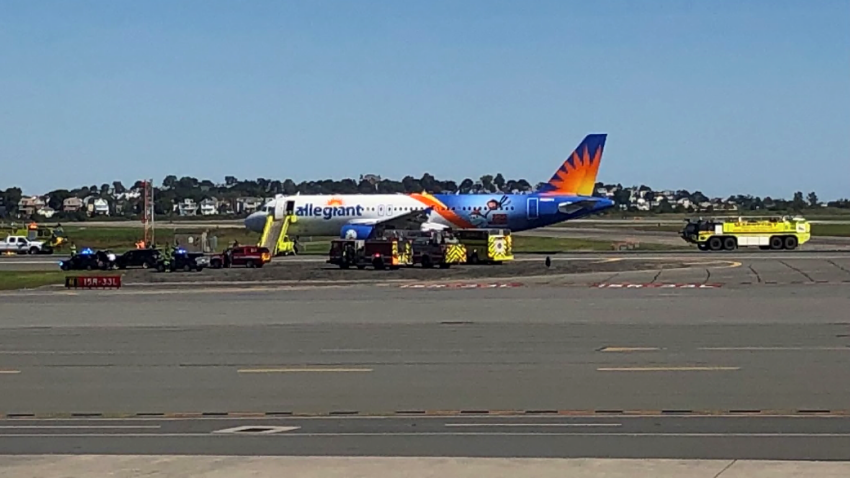 An issue with the landing gear on an Allegiant Air plane led to a difficult landing at Boston's Logan airport on Sunday, airport officials said.
Allegiant Air Flight 2601 from Knoxville, Tennessee, to Boston, Massachusetts, experienced a blown tire upon landing at the Boston Logan International Airport.
According to officials, no one was hurt and the incident did not seriously impact airport operations.
Authorities said all 154 passengers and six crew members on board the aircraft were deplaned from the flight via air stairs and transported to the terminal by bus since the plane was disabled at the airfield.
Witnesses reported seeing passengers being escorted off of the plane by emergency crews.
The airline said it refunded the ticket prices for the passengers and gave them $100 vouchers to use for future travel.