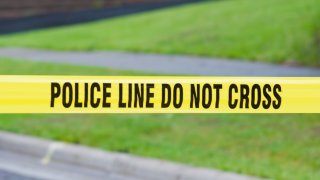 A pedestrian was hit by a car in Worcester, Massachusetts, Monday morning, police said.
The victim, a 62-year-old man, was sent to the hospital with life-threatening injuries after the crash on North Lake Avenue and Belmont Street shortly before 8 a.m., Worcester police said.
The driver who hit the man with their car stopped at the scene of the crash, police said.
No arrests have been made, police said. The department's crash reconstruction scene was investigating what happened.