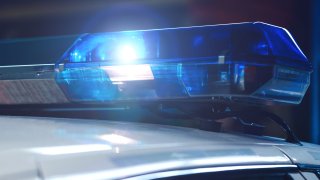 A man died Friday afternoon after the car was driving left the roadway, crashed into multiple objects and rolled over on Route 18 in East Bridgewater, Massachusetts, police said.
Police and fire responded to the crash around 3 p.m. in the area of 698 Bedford Street. The driver was extricated from the vehicle and pronounced dead at the scene.
The victim was identified Saturday as Christopher Dobbins, 28, of Whitman.
According to police, the vehicle was traveling southbound on Route 18 prior to the crash, near the intersection of Route 106.
The cause of the crash is under investigation by state and local officials.