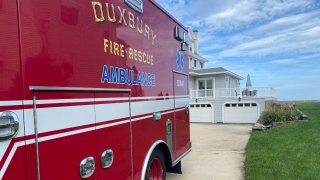 A person was pulled from the water Wednesday in Duxbury, Massachusetts.
Fire officials in Duxbury said around 5:15 p.m. that one person had been pulled from the ocean along Bay Avenue.
The patient was being taken to Beth Israel Deaconess Hospital in Plymouth.
No information about the person's condition was immediately available.