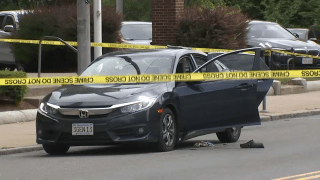 A person was wounded in a shooting in Brockton, Massachusetts, Friday morning, police said.
The shooting took place before 1 p.m. near Fuller Street, according to the Brockton Police Department.
The victim is expected to survive, police said, but didn't release more information.
The shooting happened hours before a gun violence awareness event in the city, part of National Gun Violence Awareness Day.