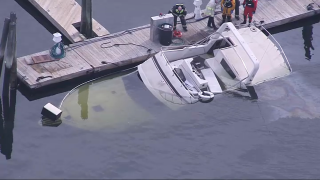 A boat was found partially sank in the Mystic River off Chelsea on Tuesday morning.
No one was found inside the 41-foot cabin cruiser that was mostly submerged at the Chelsea Yacht Club under the Tobin Bridge, according to Chelsea fire officials.
The sunken boat was reported just before 7 a.m., officials said.