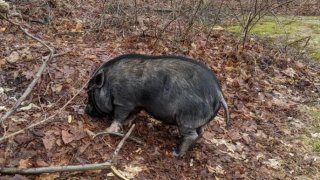 A pig is on the loose in the Lunenburg, Massachusetts area, according to police.
Police posted a photo of the animal near West Street on their official Facebook page Thursday afternoon. It is unclear where the pig came from or if it is a nearby resident's pet.
Anyone with information about the missing pig is asked to call 978-582-4531.