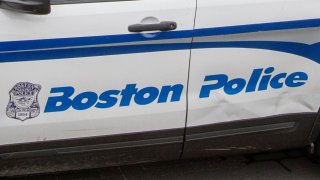 A suspect was arrested by authorities in Boston in connection with two armed robberies last month in Jamaica Plain.
Akeem Lahens, 32, of Dorchester, was taken into custody by the Boston Police Department, Massachusetts State Police Fugitive Apprehension Section and members of the United States Marshals Office, according to a news release.
Lahens was wanted on several straight warrants out of Roxbury District Court for armed robbery and kidnapping, in connection with the two robberies that happened in Jamaica Plain, police said.
The first armed robbery was at the Cricket Wireless on Centre Street on April 26. The second incident was at a nearby location the day prior.
An investigation remains ongoing.