Investigators are back on the scene searching for evidence in connection with the human remains found last week in Dedham, Massachusetts.
Skeletal remains were found April 4 and later identified as Susan Anyanwu-Corbin, a 22-year-old Boston woman who was reported missing last year.
Calling it "a sad step in the investigation," Norfolk County District Attorney Michael Morrissey revealed the woman's identity Monday. A family member had reported her disappearance to Boston police back in February of 2016.
Her boyfriend, Bernard Junior, told NBC Boston he is heartbroken and in disbelief.
"I was expecting cops would find her, until now. I can't believe this," Junior said.
Anyanwu-Corbin was born in Nigeria, but came to the U.S. four or five years ago. She worked in retail and had lived in several neighborhoods in Boston, including Dorchester, Roslindale and Hyde Park.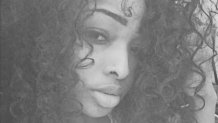 A resident found her bones in a wooded area of High Street near the Brookdale Cemetery on April 4. Police searched the area and discovered nearly a full skeleton.
The medical examiner was able to identify Anyanwu-Corbin based on dental records after someone came forward to report that they thought the remains might have been hers based on jewelry found near her bones.
Widny Philemond says it was the same bracelet his roommate wore.
"I recognize the bracelet and ring – same picture I saw on Facebook," Philemond said.
Morrissey said investigators aren't sure of how long Anyanwu-Corbin had been dead or what the cause of death was. Foul play has not been ruled out, but police have said there were no obvious signs of violence.
"This is not the end of the investigation," Morrissey said. "It's just a more difficult beginning."
Local
In-depth news coverage of the Greater Boston Area.
He said investigators are trying to find out when Anyanwu-Corbin was last seen. Anyone who might have had contact with her either in person or on social media from mid-February of 2016 on is asked to contact the district attorney's office at 781-830-4990 or Dedham police at 781-751-9300.
"We're taking this case very serious," Morrissey said. "Boston police, Dedham and state police investigators are all working together to find out what happened to Susan."