Wesminster police found a body lying on the ice on a local pond on Wednesday after receiving many concerned reports.
Luckily, the "person" was never alive to begin with.
The police department posted photos of the dummy on their Facebook page because many local onlookers believed that it was a real person in trouble on Round Meadow Pond.
From a distance, it is easy to see how the dummy, dressed in full winter gear, might look like a living human.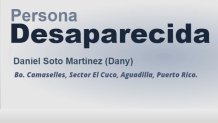 "We responded to the area and found this laying in the snow on the ice upon walking out on the ice to check on the 'person'[...] We absolutely thank those who called to report this potentially hazardous situation to us. We are also aware this was put on the pond by persons unknown sometime last week before the snowstorms," police said on social media.
Police propped up the "person" back up, but asked the owner to either secure it or take it off the ice to prevent further calls from concerned onlookers.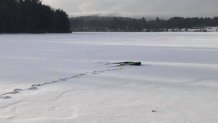 The department was soon notified that the dummy was part of a contest that the Westminster Historical Society is conducting as part of the Fishing Derby that was cancelled last weekend.
Local
In-depth news coverage of the Greater Boston Area.
Police said that they are working with a representative to find a safe resolution to their contest.