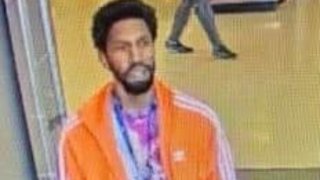 The man police had identified as a suspect in the stabbing of a Worcester Regional Transit Authority bus driver on Wednesday has been arrested, officials said Friday.
Dashaun Stokes-Sims was taken into custody at the Worcester police station, according to the department. He faces charges of armed assault with intent to murder, mayhem and assault and battery with a dangerous weapon causing serious bodily injury.
It wasn't immediately clear if Stokes-Sims had an attorney who could speak to the charges.
Police had announced Thursday that they were seeking the public's help in locating the 28-year-old from Worcester in connection with the violent assault.
Police said they were called to a bus near 494 Lincoln St. shortly after 2:30 p.m. Wednesday for a reported stabbing and found the bus driver suffering from stab wounds. He was taken to an area hospital for treatment and is expected to survive.
Investigators said the attacker was not a passenger on the bus but hopped on right before the stabbing.