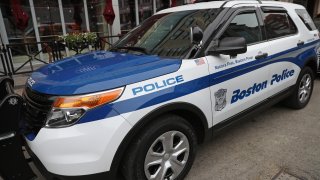 Boston police are investigating a fatal shooting that occurred late Sunday night in the city's Jamaica Plain neighborhood.
Police said they responded to a call to check on the well-being of a man who lives at an address on Parker Street shortly after 11:30 p.m. When they arrived, they found the man suffering from gunshot wounds. He was pronounced dead at the scene.
He was identified by police Tuesday as 44-year-old Orlando L. Watkins, of Dorchester.
No arrests have been made, and the investigation is ongoing, police said.
Anyone with information is asked to call Boston police homicide detectives at 617-343-4470. Anonymous tips can be submitted via the CrimeStoppers Tip Line at 1-800-494-TIPS or by texting the word "TIP" to 27463.