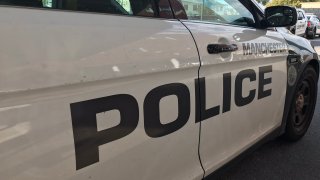 A man was fatally shot at a home in Manchester, New Hampshire, Tuesday night, authorities said.
The person who shot Rodney Yancey in the chest and stomach at a multi-family home on Bell Street has been identified, but no arrests have been announced, the New Hampshire Attorney General's Office and Manchester police said Wednesday, noting there was no danger to the public.
Medical examiners found that Yancey, a 43-year-old from Manchester, was killed by homicide — meaning he was shot by another person — but part of the ongoing investigation is whether Yancey was shot by someone defending themselves, authorities said.
They didn't provide details on what happened in the incident. Authorities had earlier described the incident as an "untimely death."
The Union Leader reported that the death was the result of a shooting near Union and Bell streets around 7:30 p.m. and that no arrests have been made.