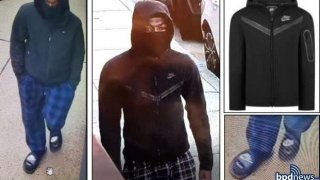 Authorities are looking for a suspect in connection to a sexual assault in South Boston.
Police said they are looking for one person they believe was involved in two separate incidents.
The first was a sexual assault that occurred on Sept. 29 at E Street and West 4th Street and the second was a robbery that occurred on Oct. 4 at 506 E Sixth St in South Boston, according to police.
Police said they are looking for a 20- to 30-year-old man who was wearing a dark-colored leather jacket and dark pants.
Boston police said the man followed the victim from a convenience store before attempting to grab her bag, brandishing a knife and punching the victim before fleeing.
Anyone with information on this individual is urged to call detectives at 617-343-4742.
If you have any information that can assist this investigation, you can anonymously do so by calling the CrimeStoppers Tip Line at 1-800-494-TIPS or by texting the word 'TIP' to CRIME (27463).