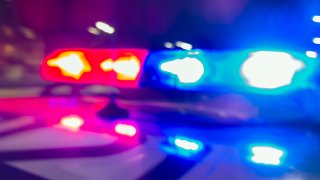 Police in Brockton, Massachusetts, responded to a report of a shooting late Sunday night that left a 33-year-old man dead, according to authorities.
Officers responded to North Main Street after getting the report of a shooting at around 10:30 p.m. on Sunday, a news release said.
The Plymouth County District Attorney's Office confirmed the fatality in the shooting.
Additional details have not been released.