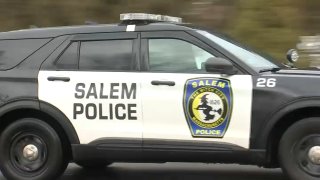 Police responded to a bomb threat directed at the Satanic Temple in Salem, Massachusetts, on Tuesday morning.
Salem police said in a Facebook post just before 10 a.m. that Bridge Street was closed to outbound traffic at Beacon Street and inbound traffic was closed at Osgood Street, with detours in effect, as they investigated the threat.
Motorists were urged to avoid the area.
The temple was cleared by 11:30 a.m.