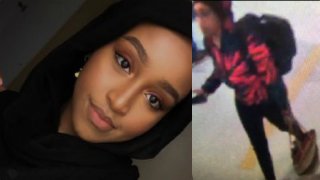 Police in Lewiston, Maine, said a 21-year-old woman who had been missing for almost two weeks has been found safe.
Zakiya Sheikh of Lewiston had last been seen on Saturday, Feb. 1 getting into a taxi at Boston Logan International Airport.
Lewiston police initially issued a description and asked for information about her whereabouts on Monday, but said Tuesday that she had been found safe.