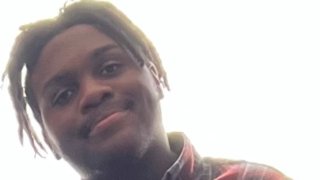 Police are asking for the public's help in locating a missing 14-year-old from Worcester, Massachusetts.
Worcester police say Jaelen Cannon left his home two days ago and has not been to school.
He is described as 5'10" tall, weighing about 220 pounds.
Anyone with information about his location is asked to call 508-799-8606 or 911.