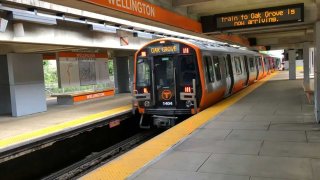 A part of the Orange Line was suspended Tuesday morning because of a "power problem" at State Street station, the MBTA said.
Service was suspended between Haymarket and Tufts stations, the agency said in a tweet. Commuters were advised to use Green Line service to access downtown areas.
No further information was immediately available.