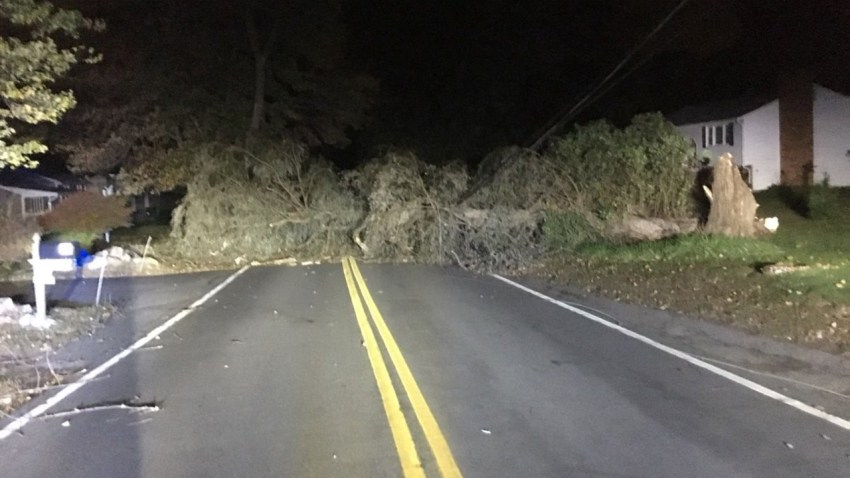 Strong winds caused problems across New England on Tuesday morning, including downed trees, power lines and power outages as gusts reached up to 50 mph in some areas.
Nearly 19,000 customers lost power in Massachusetts as winds battered utility lines.
The Cape Cod town of Woods Hole saw gusts at 58 mph during its peak while the western Massachusetts town of Granby experienced winds at 46 mph.
Local
In-depth news coverage of the Greater Boston Area.
In the Greater Boston area, officials received 74 reports of wind damage that ranged from fallen power lines to downed trees. As of 8:45 a.m., just under 5,000 customers in Massachusetts were without power.
In Maine, many more people lost power. The severe storm up north caused 80,000 customers across the state to lose power, according to the National Weather Service.
Officials have not announced a time estimate on when power will be fully restored. As of 6 a.m., Central Maine Power reported 62,850 customers without power, while Emera Maine reported 11,269.
In New Hampshire, more than 5,000 homes were without power, according to utility companies Eversource, the New Hampshire Electric Co-op and Unitil.
Wind speeds of more than 40 mph were recorded in multiple locations on Monday night.
Copyright AP - Associated Press