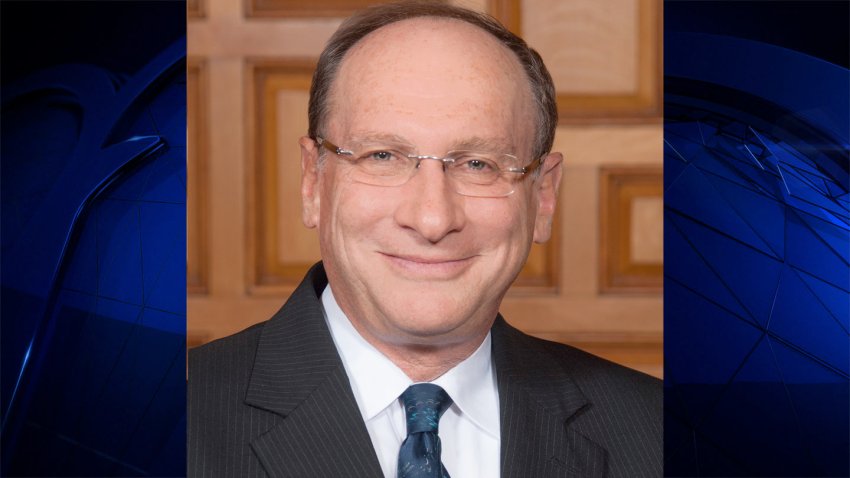 Massachusetts Supreme Judicial Court Chief Justice Ralph Gants has died, the associate justices of the court announced Monday.
Their statement did not give any details about when or how Gants had died.
"It is with deep sadness that the Associate Justices of the Supreme Judicial Court announce the death of Chief Justice Ralph D. Gants. Our hearts and prayers are with his family. We have no further information at this time," the justices said.
Last week, Gants announced he'd recently suffered a heart attack and had two stents inserted. He said at the time that he expected to return to his full duties.
Gov. Charlie Baker said and state Senate President Karen Spilka said in statements that Gants' death left them saddened, extending condolences to his family and friends.
Baker remembered the justice as "a dedicated public servant of the highest order" who "led the Supreme Judicial Court with intelligence, integrity and distinction."
Gants always had the public good at heart in how he decided cases and led the court, the governor said, adding that he leaves a profound legacy and will be missed.
Local
In-depth news coverage of the Greater Boston Area.
"An important voice in reforming our criminal justice system, his contributions will long be remembered as helping us move towards a more just Commonwealth," Spilka said in a statement, adding that Gants will be missed for his "passion for justice and commitment to fairness."
Gants was appointed to the state's highest appellate court in January 2009 and became its 37th chief justice in July 2014 when he was sworn in by then Gov. Deval Patrick, according to his biography on the state's website.
"He was a learned, rigorous, serious and sincere jurist who faithfully honored constitutional principles and also saw the people behind the docket numbers," Patrick said in a statement Monday. "He was also wicked funny, taking his work but never himself too seriously."
Gants was born in New Rochelle, New York, in 1954. He graduated from Harvard in 1976 and Harvard Law School in 1980, where he was note editor of the Harvard Law Review, according to the bio.
His career took him to the FBI, where he served as a special Assistant to former Director William Webster, and the U.S. Department of Justice -- he was an assistant U.S. attorney in Massachusetts and chief of the Public Corruption Unit. He joined a Boston law firm and practiced until his being appointed to the superior court by then Gov. William Weld. He served for over 11 years as an associate justice of the Massachusetts Superior Court before being appointed to the Supreme Judicial Court.
Gants has taught at Harvard Law School, New England Law | Boston and Northeastern University School of Law. He was also co-chair of the Massachusetts Access to Justice Commission and served on the Board of Directors of the Conference of Chief Justices, according to the state's biography.
Baker ordered both American and the Massachusetts state flags lowered on Monday until further notice at state-owned buildings, military institutes and administration buildings (city halls, etc.) in memory of Gants.