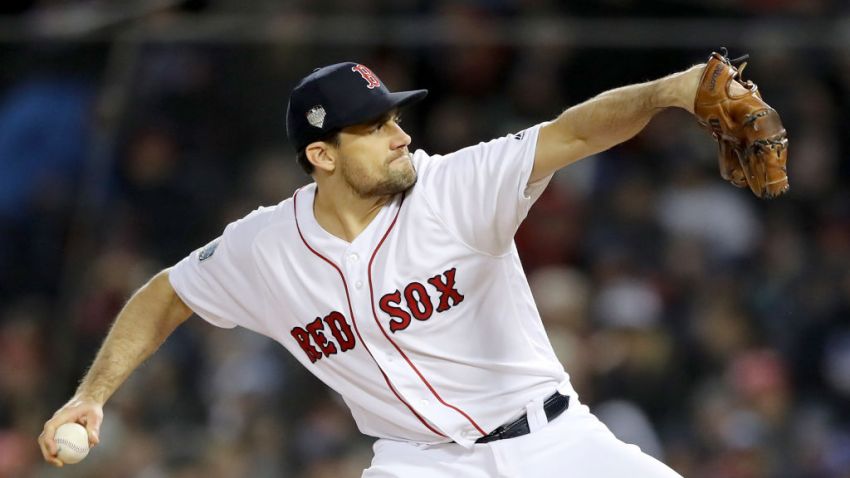 As the Red Sox have progressed through the postseason, manager Alex Cora has used players in different ways to bring the team closer to a championship.
One key difference from Cora's regular-season management has been using starting pitchers out of the bullpen. Nathan Eovaldi, who will take the mound Saturday for Game 4, has made two other starts and three relief appearances.
"I would prefer to start," Eovaldi said Friday. "But either way, I'm happy to help the team."
Local
In-depth news coverage of the Greater Boston Area.
Eovaldi says he is holding up well despite the mixed role, and that he is ready to make his start, even if he ends up with another relief appearance in Game 3.
"So far, I've done pretty well coming out of the pen," Eovaldi said. "I think right now, the fact that I'm built up as a starter, go 100 pitches, that I feel OK going back-to-back days and stuff out of the bullpen. I'm sure it could take a toll, but as of right now, I feel pretty good."
"In the clubhouse, he's been amazing. Hard worker. Sometimes you've got to tell him, 'Hey, slow down,'" Cora said Friday. "Very happy for him. Glad that people are noticing him now. He's been great for us, obviously."
Friday's starter, Rick Porcello, has also pitched out of the bullpen twice. While he said he doesn't think a mix between starting and relieving would be sustainable for a full season, he also said he's willing to do what it takes this time of year.
"When it comes down to the postseason, all hands on deck," he said Thursday.
The Sox lead the series 2-0 after beating the Dodgers 4-2. Friday's game starts at 8:09 p.m.