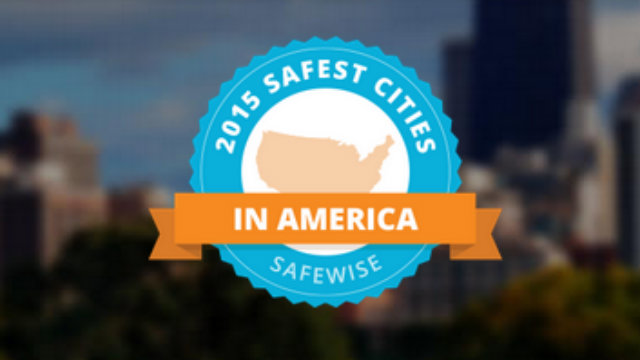 Do you live in one of the safest cities in the country?
[CLICK HERE to see the full list of safest cities and towns here.]
A new report by home security company SafeWise ranks 23 New England municipalities among the 100 safest in the nation. Five local communities made the Top 10.
Here are the New England municipalities that made the cut, and where they fall on the list:
4. Ridgefield, Connecticut
6. Wayland, Massachusetts
7. Norfolk, Massachusetts
9. Clinton, Massachusetts
10. Weston, Connecticut
13. Darien, Connecticut
16. Duxbury, Massachusetts
18. Sharon, Massachusetts
23. Newtown, Connecticut
43. Norton, Massachusetts
45. Sudbury, Massachusetts
51. Franklin, Massachusetts
55. Medfield, Massachusetts
56. Weston, Massachusetts
57. Bedford, Massachusetts
64. Westford, Massachusetts
67. Holden, Massachusetts
73. Wilton, Connecticut
78. Hopkinton, Massachusetts
81. Madison, Connecticut
83. Holliston, Massachusetts
84. New Canaan, Connecticut
95. Suffield, Connecticut
The rankings derive from recent FBI crime statistics. Only American muncipalities with more than 10,000 residents were considered.
Local
In-depth news coverage of the Greater Boston Area.
SafeWise noted that "Newtown was unfortunately thrust into the national spotlight" in 2012 when a gunman shot and killed 26 students and teachers at Sandy Hook Elementary School, but considered the tragedy an exception to the rule.
According to SafeWise, FBI data from the 10 years prior to the shooting and from 2013 indicate "very little violent crime occurred in Newtown."