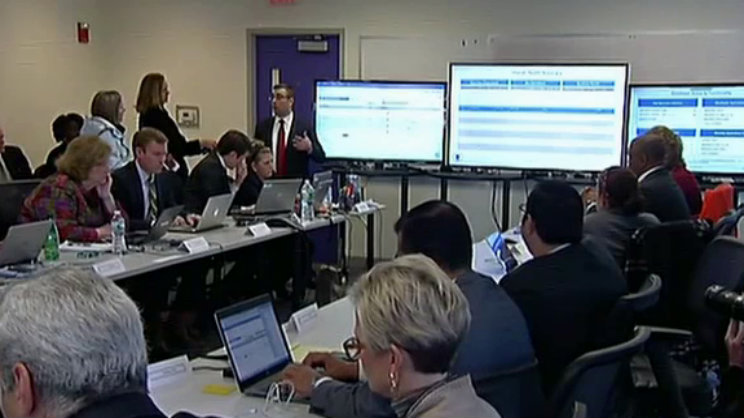 A new report suggests the state was aware for more than a year that the Massachusetts health connector website was well behind schedule and may have tried to conceal that knowledge from the public and the federal government.

The Pioneer Institute, a conservative-leaning think tank, said the report released Monday was based on "whistleblowers" and information from publicly available audits.

Gov. Charlie Baker's administration, which took office in January, said last week it had received a subpoena from the U.S. Attorney's office for records related to the health connector dating to 2010.

Pioneer's report says only a small number of features on the website were completed before the scheduled Oct. 1, 2013 launch date. The failure of the health exchange dramatically slowed the state's transition to the federal Affordable Care Act.
Copyright AP - Associated Press