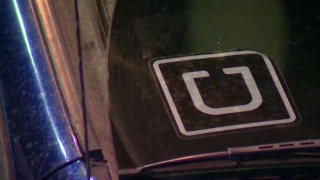 An Uber driver is facing a criminal charge after police say he sexually assaulted a passenger in Boston's Brighton neighborhood earlier this month, according to police.
Boston police said the female accuser reported the incident on April 14. Police identified the suspect as Sonpreet Singh, 25, of Somerville, and issued a warrant for his arrest.
Singh turned himself into Boston police on Sunday.
"Mr. Singh is a hard-working young man with no prior criminal convictions and we look forward to a trial in this case," his attorney, Vikas Dhar, said Tuesday.
Uber also issued a statement of its own, saying, "What's been reported is deeply troubling. The driver's access to the app has been removed and we thank local law enforcement for their swift action."
According to the police report, the victim had been out with a friend and requested an Uber to bring them home. Singh allegedly made suggestive comments throughout the ride, and when they arrived at the victim's home and she went to get out of the vehicle, he allegedly reached into the back seat and grabbed her breasts.
The victim told police she was in shock and punched the suspect in the face before exiting the vehicle and going into her apartment.
Local
In-depth news coverage of the Greater Boston Area.
Police were able to identify Singh because the victim gave them a screenshot of her Uber trip receipt with the license plate of his vehicle, his photo and his first name.
Singh is facing a charge of indecent assault and battery on a person over 14 and is expected to be arraigned in Brighton District Court.
No further information was immediately available.