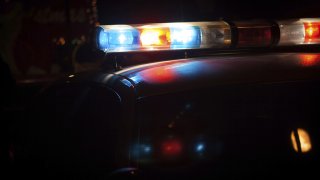 02/13/23 UPDATE: State police say the driver of a Nissan Rogue is dead after she lost control of her SUV and it rolled over and crashed into the median. Coreena Torres, 42, of Palmer, died at the scene, and her passenger, a 35-year-old man from Palmer, was taken to Baystate Medical Center with serious injuries.
Serious injuries have been reported following a crash late Sunday night on the Massachusetts Turnpike in Chicopee, transportation officials announced.
The Massachusetts Department of Transportation initially said just the left lane of I-90 eastbound was closed following the crash near mile marker 52 but later said in an update that the eastbound side of the highway was closed.
Traffic was being detoured at Exit 51, MassDOT said on Twitter.
Transportation officials did not elaborate on the reported injuries, and it was not immediately known how many vehicles may have been involved.
No other information was available Sunday night.