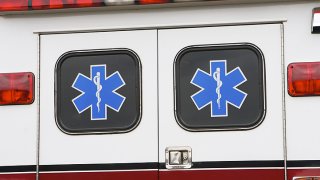 State police say one person was killed and four others were injured in a single-vehicle crash involving an SUV on the Massachusetts Turnpike in the far western part of the state on Thursday morning.
The crash occurred around 8:30 a.m. on Interstate 90 east in West Stockbridge at the 2-mile marker, just east of the New York border. State police said preliminary reports indicate "life-threatening injuries," and confirmed several hours later that one person had died and four others were taken to Berkshire Medical Center in Pittsfield. The extent of their injuries was not immediately known.
All eastbound lanes were closed for over three hours, with traffic only getting by in the breakdown lane. The westbound side of the highway was briefly closed to accomodate ambulances.
All lanes had reopened as of 12:45 p.m.
State police said their investigation into the cause of the crash is ongoing.